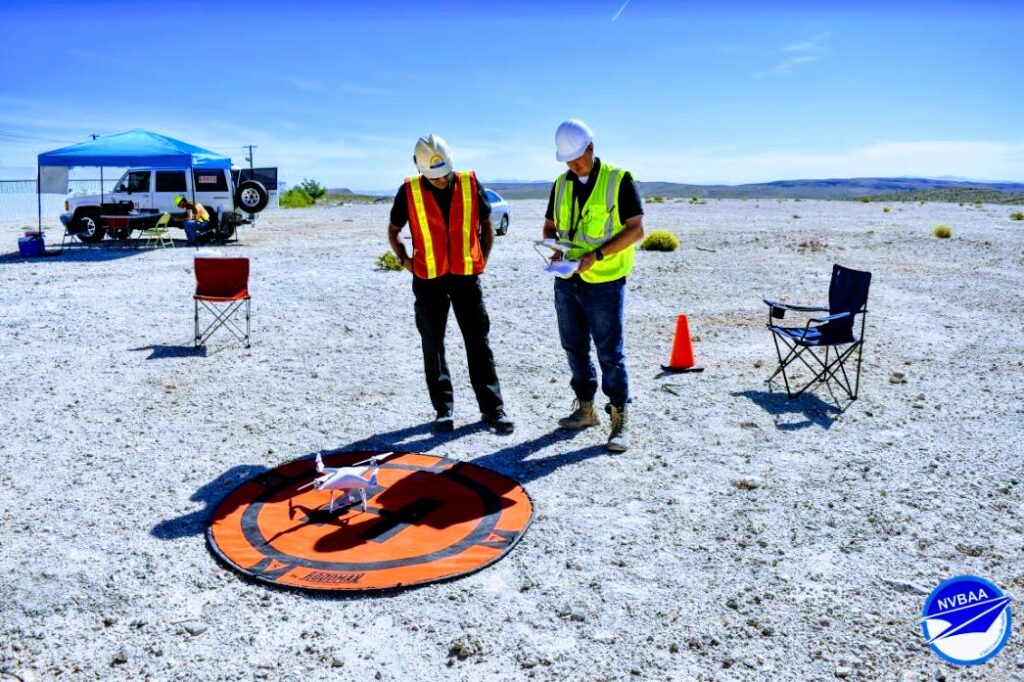 Small Unmanned Aircraft Systems (sUAS) also referred to as drones, are bringing vast innovations and creating many job opportunities, and careers. NVBAA has long recognized and worked towards supporting STEM education and workforce training pipelines for the aviation industry. Participants in this program will receive industry-leading instruction for the FAA Part 107 Remote Pilot exam preparation, as well as learn how drones are used in commercial applications. NVBAA's team will provide expert guidance on the process of Part 107 test preparations, exam registration, and application to get your FAA Part 107 Remote Pilot certification.

What is the FAA Part 107 Exam?
The Federal Aviation Administration (FAA) requires all drone pilots who intend to fly for work, business, or commercial reasons, to pass a Knowledge Test, also known as the Part 107 Remote Pilot Certificate.
Training Topics to be Covered
Applicable regulations relating to small Unmanned Aircraft System rating privileges, limitations, and flight operation
Airspace classification, operating requirements, and flight restrictions affecting small unmanned aircraft operation
Aviation weather sources and effects of weather on small unmanned aircraft performance
Small unmanned aircraft loading and performance
Emergency procedures
Crew resource management
Radio communication procedures
Determining the performance of small unmanned aircraft
Physiological effects of drugs and alcohol
Aeronautical decision-making and judgment
Airport operations
Maintenance and pre-flight inspection procedures
Commercial applications of sUAS
Take your 1st step now, and complete our enrollment application below.
What are the FAA requirements to obtain a Part 107 Certificate?
(From the FAA website) To become a drone pilot you must:
Be at least 16 years old
Be able to read, speak, write, and understand English (exceptions may be made if the person is unable to meet one of these requirements for a medical reason, such as hearing impairment)
Be in a physical and mental condition to safely operate a small UAS
Pass the initial aeronautical knowledge exam at an FAA-approved knowledge testing center
Pilot certificate requirements:
Must be easily accessible by the remote pilot during all UAS operations
Valid for 2 years – certificate holders must pass a recurrent knowledge test every two years
NVBAA Training Scholarship Application requirements:
Must be a high school student and at least 15 years of age, a high school educator, military veteran, or public safety officer
Must have career interest in aviation and/or aerospace and be considering post-secondary advancement opportunities in these areas
Maintain near perfect attendance with the 2-month training program; as attendance and completion of our online course will be paramount to passing the FAA Part 107 examination
How do I apply?
With continued support from GRADD (Global Robot And Drone Deployment), and in part by a grant from the Reno Air Races, NVBAA is providing this FREE Part 107 training for military veterans, public safety officers, high school educators and high school students all across the United States. We encourage you to consider taking part in this training program and obtain your FAA Part 107 Remote Pilot's Certificate. We look forward to receiving your application: